I was introduced to Mike Shaft several years ago in Manchester. I am thrilled that "he is still taking care of business"!. His passion for music is unrivaled. I feel blessed to have made that connection and appreciative of his support. He's the best!
Victor Fields, USA
09 June 2015
Dear Mike,
I haven't been in touch for a while, but be assured I listen in to "Still Takin' Care Of Business" every week.
I thought the interview on this week's show with john Morales was fantastic. Some of these magic tunes I remember only too well.
I would also like to thank you for playing some other tasty items in recent weeks. To name but a few, both Euge Groove tracks are just awsome. Elliot Yamin featured on Wildflower knocked me out. He has come on leaps and bounds since his "American Idol" days.
I love the Smokie Norful, Maurissa Rose and KEM tracks also, all brilliant stuff. Who needs pop radio or the national charts. I think soul, gospel and jazz fusion is better than ever at present.
Keep up the wonderful job you are doing.
Just thought I'd let you know how good the show is.
All the best
Colin AITKEN
SCOTLAND
2nd September 2014
Dear Mike,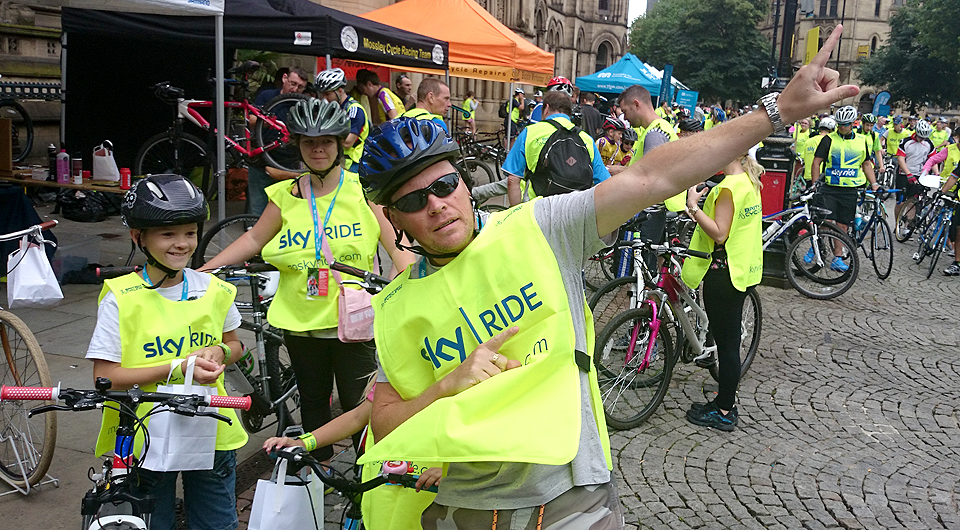 I took part in the Manchester Skyride yesterday and can't think of many better ways of spending a Sunday afternoon than being in the company of many like-minded, enthusiastic people and at the same time making a political point about freedom of movement around our lovely city without the 'fear-factor' that close proximity to motor vehicles brings.
To further enhance the general feeling of optimistic 'togetherness' that the event generated were your announcements during the day. I couldn't miss the opportunity of calling to see you and say 'Hello'. I commented that it was an "Unexpected delight" to hear your voice. I have lived in Manchester for all of my 48 years and have a sister who is 2 years older than me and in the later 70's when I was listening to Madness and the Specials she introduced me to soul and disco music (as I called it back then) that she had heard you play on your shows on Piccadilly Radio. Over the years I have associated your voice with good times and some fabulous music.
An "Unexpected delight" (the best kind of delight)
Many thanks,
Mark HOLROYD
4th August 2014
This is a recording of the Becky Want Radio Programme on BBC Radio Manchester broadcast on 10th April 2014. It is a phone call that features Deb from Blackley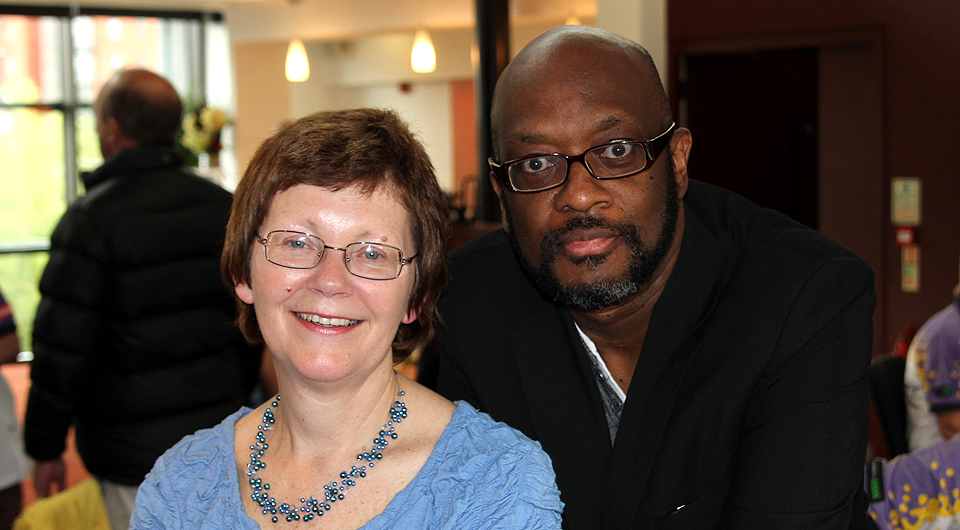 Dear Mike,
"Just a short note to thank you very sincerely for your enormously important contribution to the success of the Games.
You were just the right person to lead the Commonwealth Games radio team, and ideal for the Ceremonies.
The success of the Games has been entirely about a great team working together from a large number of organisations and I'm so very glad that you were a part of that team.
With all good wishes. Kind regards"
Frances Done
Chief Executive Manchester 2002
Dear Mike,
"I just wanted to write and thank you for all your hard work this year at the BT Paralympic World Cup [2010]. It was great to have you on board again this year at the wheelchair basketball.  I hope you enjoyed the week and felt it was a success from your point of view, we certainly did. The introduction of the team concept was not without its challenges but everyone has been really pleased with the end result, so thank you for your part in making this the success it was.
The feedback received from the athletes, support staff, officials, sports, partners and spectators has been so positive which we are obviously thrilled about. Please find enclosed a top line event summary which I hope you will find interesting and which highlights just what a resounding success 2010 was.
I look forward to working with you in the future and many thanks again on behalf of the BT Paralympic World Cup team and fast track for all your hard work and support of what we thing is a fantastic event.
Best regards"
Sarah PRICE
Senior Accounts Manager
Dear Mike,
"On behalf of Manchester City Council and Manchester 2002, I am just writing to offer a sincere thank you for your contribution to the above event.
The feedback we have received has been excellent and I feel sure that this would not have been as successful without your invaluable contribution.It has been a pleasure to work with you and I hope we will have the opportunity to work together again in the future. Many thanks once again."
Billie Klinger
Director Queens Jubilee Baton Relay
Manchester 2002
14th August 2002
Dear Mike,
"Your work with the BBC on Open Air, with Sunset Radio and, most recently with Bay Radio is well known to me. You have an obvious passion and enthusiasm for your subject"
David Plowright
Dear Mike,
"A quick and slightly belated note to say a huge thank you for your splendid contribution to this year's Radio Academy Festival in Cardiff.
I though your session on targeting worked brilliantly and certainly stirred things up a little.
I hope you enjoyed the experience and I gather you have agreed to join the Festival committee for next year in Glasgow. I hope we can look forward to seeing you at other Academy events in the future.
Meanwhile many thanks again."
Lin Glover
Director
26th July 1989
Dear Mike,
"Just a quick note to thank you for your 'magnificent performance' at the National Indoor Arena in Birmingham on Saturday evening.
The evening was a great success and received tremendous support from all the media today, especially the local press.
I look forward to seeing you again this weekend and I am pleased that you were able to help me out at Hemel on 10th October.
Thanks again."
Mike Smith
Chief Executive
The Basketball League
27th September 1993
Newspaper article on Mike Shaft,
"…In 1978, on Piccadilly Radio, his 'Takin' Care of Business' show became one of the most revered black music shows of all time.
An integral part of the Manchester nightclubbing scene, the show promoted multi-racial culture and understanding."
Mick Middles
Manchester Evening News
Dear Mike,
"I felt I had to write a note of thanks for the inspirational talk you gave at the launch of The Oldham College's Young Professionals event on Tuesday 6th of November. You managed to speak on a level which engaged the whole audience including the Mayor of Oldham, business leaders, senior education staff and the students themselves – what mattered was that you spoke from the heart as well as your own experience.
There have been many comments about your appearance and numerous e-mails about how your words fitted perfectly with the ethos of the event. You spoke about having a dream and having the courage to see it through to reality and illustrated this perfectly with your experience of setting up Sunset Radio.
Having a goal in life is what we are trying to encourage in our students and overcoming barriers to success through hard work, dedication and self belief is what you managed to convey with passion and humour.
Once again my warmest thanks,"
Andrew Glynn
Oldham College
Dear Mike,
"On behalf of all the young people of Greater Manchester who took part in this year's tournament,
May I take this opportunity to thank you for the part you played.
The tournament was an outstanding success and enjoyed by all the participants.
Your involvement went a long way towards ensuring it's continued success.
May I thank you once again for giving up your most valuable time for
the young people of Greater Manchester."
Brian Dobson
Tournament Director
Gt Manchester Youth Games 1999
Twitter Message,
"Wow!! Wot a great night. Best night of basketball and laughs in a while and the legend that is @mikeshaft was on top form!"
Rob & Cat M Tog
Sheffield
Dear Mike,
"I would just like to thank you for all your hard work at the City Slam last night.
Your efforts ensured that the tournament was a great success and the sponsor was very pleased with the whole event.
I hope that we can work together again in the future"
John Venning
British Basketball League
---
Twitter Message,
"Fantastic evening at the @SheffieldSharks Charity Challenge. I think it's fair to say that @mikeshaft & his jokes were the star of the show!"
Philip Brown
Sheffield
Dear Mike,
"Just a quick note to say a big thank you for all the enjoyment that you have given me over the years in respect of music.

From your radio slots – Taking care of business, Back in business, Sunset Etc Etc its been a pleasure. I have fond memories of "All nighters" at the Blue Bell in Royton and still reminisce of the enjoyable evenings at Legends.

You have been an inspiration to my DJing, given me a wide spectrum in my musical taste and wish you all the luck and happiness in the future. You're a true Legend.
"
Regards
Bruce
Twitter Message,
"Would like to thank the legendary @mikeshaft for helping us to produce great coverage of the #schoolgames!!! @tomhodder13″
Glenn Wheeler
Devon
Dear Mike,
On behalf of everyone involved in the World Goalball Championships 2010, we would like to thank you for taking on the role as MC for the above event. Your enthusiasm and professionalism created a great atmosphere.
The Championships have been viewed as the best ever and your support aided us to achieve this success.
The event raised the profile of Goalball across the region and the UK and we hope you are proud to be a part of it.
We look forward to the possibility of working with you in the future and thank you once again for your support on this event..
Cheryl Davidson
Event Manager
World Goalball Championships
Sheffield 2010
Dear Mike,
I wanted to take this opportunity to thank you very much for the excellent speech you gave at last week's Awards Evening at Stretford Grammar. Your talk was sincere and had a real impact – we had superb feedback!
Thanks again for your time and making the evening a really positive event for the pupils.
Liz Wood
Stretford Grammer School
2nd October 2009
Dear Mike
Now the dust is settled and teams have got home safely, I wanted to thank you formally on behalf of GBWR for your time at the GB Cup. I think we really raised the bar with the event and your commentary went a long in achieving this.
I've read your article and it's clear you enjoyed our sport, we know we've got a great game and we will keep shouting about it.
Justin and I enjoyed having a great discussion with you over Saturday's meal, and we went away talking into the small hours about some of the changes that might just improve the speed and flow. Watch this space!
Good luck with all your future ventures, and wheelchair rugby looks forward to being part of them.
Richard 'Dickie' Allcroft
Events Director – GBWR
25th August 2009
Dear Mike
I just wanted to write and thank you for all your hard work this year at the BT Paralympic World Cup.
I hope you enjoyed your time at the event, it was lovely to meet you and put a face to a name! We certainly felt the Wheelchair Basketball was absolutely fantastic, although it was a shame not to have a GB team in the final.
You kept the crowd going throughout the week and were great to work with so thank you.
The feedback received from the athletes, support staff, officials, sports, partners and spectators has been so positive and we're really pleased.
Sarah Price
Senior Event Manager
22th June 2009
Hi Mike Shaft,
I'm a Kenyan who studied at Manchester Polytechnic between 1984 and 1986. I actually met my South African wife (to be at the time) during this time. You used to make our Sunday evenings the best time of the week (seriously!!). We've now been married for 20yrs and for the last 6yrs, are resident in South Africa after spending our first 14yrs in Kenya.
I can assure you your music selection at the time, played a central part in cementing our relationship during those formative years.
Vincent Michael Njuguna Kibare
South Africa
28th February 2009
Dear Mike,
It is a great personal pleasure that I write to you on behalf of the Jamaica Society to thank you for attending our Independence celebrations to celebrate the Scoiety's 40th Anniversary, Jamaica's 41st year of Independence and the Young Achievers Presentation Award.
Your attendance and contribution was very much appreciated by the Society. The feedback received has been excellent.
We look forward to working with you again.
Maureen Ward
General Secretary – The Jamaica Society
13th August 2003
Dear Mike,
Thank you very much for chairing the meeting at Bolton Library Lecture last Friday. Your handling of the whole meeting allowed for a full and wide ranging debate which was conducted with sensivity and good humour. We are grateful to you.
There has been a lot of positive feedback from the meeting. Many thanks again.
Tony McNeile
Bolton Interfaith Council
1st February 2003
Dear Mike
The reason I am writing this letter is just to say that the gig at the Hacienda was by far the best 'Street Party' so far. In all the time that I have known you I have never seen you do a live gig – what can I say Mike apart from "You are f……. brilliant", a true professional, I just could not believe what an excellent showman you are.
Morgan Khan
Managing Director
Streetwave Records
Dear Mike
I just wanted to write to thank you on behalf of MLS for the support you provided in the delivery of the fun sessions for the South Yorkshire Housing Event. The feedback was excellent from the SYHA staff and the smiling delegate faces signalled they too had enjoyed the day. Without you and your enthusiasm in delivering your event the activities that were held would not have been possible.
We look forward to seeing you soon
Emma Cowley
Event Manager – MLS
18th November 2005
Dear Mike,
"Thank you for the fantastic service you provided during the Visa Paralympic World Cup which contributed to the events success. I hope you thoroughly enjoyed commentating on the wheelchair basketball competition and agree that the atmosphere at the event was amazing.
The feedback from the athletes, support staff, officials, sports, partners and spectators has been very positive and they are already looking forward to being part of the event next year.
…We look forward to working with you on the 2006 Visa Paralympic World Cup to ensure the event continues to grow in stature.
Thanks again and kind regards."
Michelle Dite
Director of Events
Tanya Crook
Event Manager
Dear Mike,
"…thank you for delivering such a great speech at our dinner last week and for making the evening such a success. I know that everyone enjoyed your stories and the Association greatly appreciated the effort you made in order to get up to Edinburgh with all the travel chaos that day."
Alexandra Harvey
Admin Manager
Scottish Basketball Association
Dear Mike,
"…You bring life to the game and make it so much more. I mean it. Your enthusiasm for the game shows every day. I think that is great."
Nick Nurse
Former Head Coach Brighton Bears, Birmingham Bullets, Manchester Giants
Dear Mike,
"…thanks for all your help in making the 1994 Budweiser Championships such a success. I was delighted with how smoothly the whole event went.
I am sure that the atmosphere created at the event sent everybody away feeling really good about our sport and we look forward to an even more successful event in 1995″.
Mike Smith
Then Chief Executive Budweiser Basketball League
Dear Mike,
"As usual Mike, you gave 100% and were the glue that brought all the elements of each event together and created that fantastic basketball atmosphere. Your dedication, expertise and flexibility were hugely appreciated. So a huge thank you especially for the Slamtastic Tour which would have been half the event without your input."
"I for one will not forget the sight of that Nun playing basketball with all the kids screaming Sister! Sister!"
"….I have so enjoyed working with you over the last year. I have been left with a genuine love for the game, which will stay with me for life and hope that I will have a chance to work with you again at some point."
Wendy Robinson
Ketchum Life
Dear Mike,
""I just wanted to take this opportunity to express my gratitude for all you have done for the team and the organisation to date. On behalf of the team and all involved you deserve a big "thank you" and much credit for making Sharks games a success – on and off the floor.
For certain, the team can feel the energy you help create."
Chris Finch
Then Head Coach – Sheffield Sharks
Dear Mike,
"Congratulations on your performance last weekend at the Coca Cola Cup Finals. I am sure you will agree that the event was an outstanding success and a fine advertisement for our sport. …Once again, thank you for your contribution to a wonderful weekend."
Mel Welch
Then Secretary English Basketball Association
Dear Mike,
"I don't think I got to say goodbye to you after the Battersea event and I wanted to say a huge thank you for making the event go with such a swing.
As I'm sure you know by now P&G [Procter & Gamble] thought you were fantastic and that you really brought the tour to life."
Wendy Robinson
Ketchum Life
---
Be the first to write a comment.