The club will now be known as LEEDS FORCE, as they make the move up to the fully professional ranks of the British Basketball League (BBL)
After much deliberation and consultation the club opted for the FORCE name. As it encapsulated not only many aspects of basketball as a sport but an organisation wide ethos for what the club can achieve not only on an individual level but for the entire community.
Part of this move also includes structural changes, as the club becomes a fully standalone business. Leeds Force Commercial Director Mark Mills explained the move saying "The club has had a meteoric rise through the basketball pyramid in the UK. We now find ourselves at the pinnacle of the sport and as such it is only right that the club looks to forge its way as a standalone entity.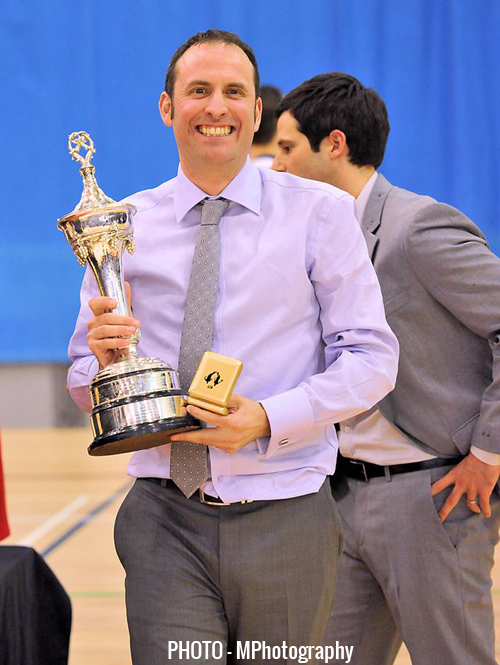 This structure will enable us to fully engage with the professional nature of the BBL. Everyone at the club would like to thank Leeds Metropolitan University for their support as the club has developed into one of the most respected basketball organisations in the country but the time is right for us to take the future of the club into our own hands"
Leeds Force's Director of Basketball, Matt Newby, is looking forward to the new season saying "With the 2014-15 season approaching we are looking at new chapter for the basketball fraternity of Leeds and West Yorkshire. The launch of the Leeds Force franchise is a huge achievement and to be stepping out at the helm of a new BBL franchise for the forthcoming season is an honour. We feel that the Leeds Force franchise offers something new and I would encourage the general public to come and watch a game, get to know us, the players and the game"
The rebrand will cascade throughout the club as the women's, academy and junior programmes will all take on the new name.
Preparations for the imminent BBL season are well underway as the playing roster is being finalised with several signings expected to be confirmed next week. The club is also hard at work off the court with an array of commercial partners being lined up to back Leeds Force as they look to make an immediate impact in the BBL.
Story – Leeds Force
---
Be the first to write a comment.