Mersey Tigers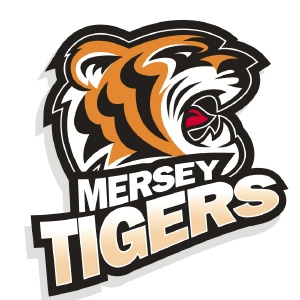 The glory days of a few seasons ago now seem but a distant memory for Mersey Tigers. The club has suffered a real reversal of fortune and now looks set for a monumental battle to avoid propping up the BBL table this year with last year's team all gone, including play-caller Tony Garbelotto who is now coaching in Germany.
Even new head coach Tony Walsh has admitted his team lack experience and that is arguably an understatement as the north-west club head into the first weekend of the new campaign with a roster of largely unproven players. The smart money is that they are likely to sink and find it incredibly tough or, perhaps they can learn to swim quickly and will surprise us all. But undoubtedly, most people are tipping Tigers to miss out on the play-offs and for it to be a long and bleak winter.
Others however are trying their best to look at the glass being half full rather than half empty and pointing to the Tigers' strategy of utilising young British talent as at least one potentially positive aspect. They have signed up a raft of British players with arguably two very interesting players in the shape of point guard Josh McGinn who has been playing in Italy and also Anthony Woods, a fellow guard who has spent time at the European basketball academy in Belgrade.
Mathew Jackson is a swingman who switches from Belfast Star and he could put some points on the board while Mancunian Osemweggie Semi Ebogbe is a forward who is hoping to provide the spark for Tigers in the paint.
In reality though, the success or failure of Tigers could be determined on whether they bring in imports and / or European players since this would be a big lift to their prospects for the season. Especially if those players are of a good calibre.
As the franchise continues working to deliver more experience and talent to boost their hopes of competing for a play-off spot, Tigers fans are being urged to get right behind the younger guys and a team which is definitely the most 'local' in the BBL.
It's going to be a challenge and at times, it might not be pretty but Tigers have nothing to lose and with everyone writing them off, this could serve as an ideal motivator moving forward.
Surrey Heat
It's all-change at Surrey Sports Park as the newly renamed Surrey Heat take to the floor for their eighth BBL season.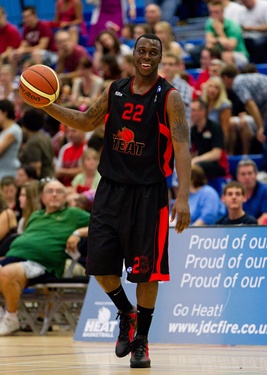 The loss of captain Mike Martin, who had been with the club for six of the last seven years, and the leading English scorer in the BBL last season, Tayo Ogedengbe has left coach, Creon Raftopoulos with some big holes to fill on his roster.
There is some continuity for the Heat, with Americans Martelle McLemore and Frank Holmes returning for Raftopoulos along with British guard Albert Margai.
McLemore (pictured) has been a huge hit with the fans for the last two seasons the 6ft 5in American guard/forward averaged 16.2 points and 57 points last season as Heat recovered from a poor start to clinch a place in the play-offs with an eighth placed finish.
It will be Holmes' fourth season in the BBL having played at both Lions and Riders, and he brought Heat 10.5 points and just under six boards per game after being a late addition last season. Meanwhile, Margai returns after an impressive first season in the BBL following spell in Division One with Leeds Carnegie. The 6′ 0" point guard averaged 3.4 points and 1.4 rebounds in 14 minutes per game off the bench.
They are joined by 6'7″ England international forward Samuel Cricelli, and the Italian-British dual national brings a wealth of experience to Surrey after playing with UCP Marjon Plymouth Raiders, Worcester Wolves and Mersey Tigers in the BBL.
Chavis Holmes takes the third and final overseas spot for the Heat, and the 26 year-old 6ft 4in player has had an impressive start to his career. He started off at Virginia Military Institute (NCAA 1) with his twin brother Travis and after a stellar college career he has played for Hermosilio (CIBACOPA) in Mexico, Clavijo in Spain and Haukar in Iceland, where he gained a reputation as an athletic and versatile scoring guard, able to score in multiple ways.
Raftopoulos is pleased with his acquisition: "I am really excited to have signed a player of Chavis' skill level for this season. Chavis' versatility at the point guard and shooting guard position, along with his size, will give him no problems adjusting to the style of play in the BBL. He comes here after a great College career and with two years of professional experience."
Heat's latest signing is 6'8" centre Peter Simek who is a former player with the Slovakian junior national team and at NCAA University of California Irvine, having also played at Southern Connecticut State in NCAA II.
Manchester Giants
When BBL basketball returns to Manchester after nearly 11 years on Friday evening, the Giants will have a plenty of British talent on show.
All six players announced so far are British, leaving coach Jeff Jones with plenty options as he looks to complete he roster.
Both of Jones' sons – James and Callum – join the new-look Giants, and will bring plenty of BBL experience having initially come through the Manchester Magic set up where Jones senior coached for a decade. James was part of the Mersey Tigers side who went agonisingly close to a clean sweep in 2011 before joining up with UCP Marjon Plymouth Raiders last season where he reached two more finals. Meanwhile, younger brother Callum was an integral part of the Worcester Wolves side who finished third in the BBL Championship table last season.
Arguably the biggest signing by Jones is Mersey Tigers' big man David Aliu (pictured) who played a key role alongside James Jones in 2010/11 and was credited by man as being their key player last season. His BBL experience has seen him also play for Scottish Rocks and Leicester, as well as having spells in Switzerland and Iceland.
Former Worcester Wolves' forward David Watts makes the switch alongside Callum Jones, and the versatile 6′ 8″ forward Watts also played under coach Jones at Magic in 2009-10 having helped Reading Rockets to a historic 2008/10 campaign where they won all 36 games on the way to a clean sweep of honours. Point guard Stefan Gill, 28, is also no stranger to Jones, having played for him at Manchester Magic, helping them to a treble winning season and being named the EBL player of the season during the club's most successful spell. He then spent two years with MK (now London) Lions for two years and was a regular starter last season.
Athletic young forward Nathan Schall was another former Magic player before stepping up to the BBL with Cheshire Jets last season. Giants opened their BBL campaign with a home match against London Lions at Wright Robinson Sports College in Gorton on Friday, and coach Jones is happy with how pre-season has worked out for the new-look club: "I'm very pleased with where we are at," he told the Manchester Evening News. "The players have been very patient while we have sorted things out and it just shows how much they want to play in Manchester."
Durham Wildcats
They may have finished bottom of the pile last season, but that wasn't necessarily failure for Durham Wildcats.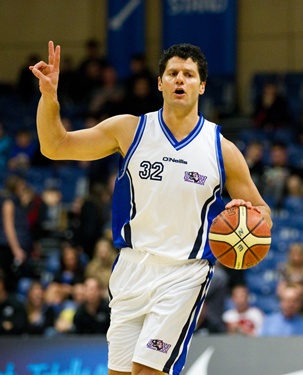 With a crucial year of top flight experience now under their belt, this fledgling franchise can try to make incremental improvements, even if it is only baby steps.
Last season, the Wildcats only managed a handful of wins but they were regularly in games for the most part. They just didn't quite have the depth, quality or experience on the floor to probably come up with the number of victories needed to challenge for an unlikely play-off spot.
Their import players did a reasonable job although notably, Mike Capocci, Fred Hinnenkamp and Mario Flaherty have all went the distance and won't be returning. Their trio of replacements look to be of a similar ilk.
Andrew Keister graduated last summer from Holy Cross and the power forward etched out a good reputation in the Patriot League where he managed to grab All-Conference honours three times. He averaged 12.9 points and 9.2 rebounds per game in his final year and managed to pick up some experience at the professional-action in Hungary with Kapsovari.
Brad Guinane comes from Hillsdale College where he helped his school claim their first regular season Conference title in 31 years with 14 points and six rebounds per game. He has a reasonable three-point shot and is known to be happy taking responsibility when a game is on the line.
Meanwhile swingman Mike Baldarelli is an all action player and intense player who can bring leadership to the Wildcats having captained Assumption Greyhounds where he averaged 12.2 points, and 5.3 rebounds per game and should provide a nice option on the wing for head coach Dave Elderkin.
The final new face with a chance of serious court time is Keith Page who had a stellar season during 2010-11 with Manchester Magic before moving to Cheshire Jets for his first sample of life in the BBL. He is an accomplished player at both ends of the floor and is yet another option to handle the ball.
There's little doubt Durham looks like a team which are potentially under-cooked in the paint but have a wealth of guards and small forwards who can maintain the intensity that Coach Dave Elderkin demands.
Arguably the biggest bonus for the play-caller is that he has retained the all-important services of returnees like Paul Elderkin, Odiba 'Sam' Attah, Sam Chambers and of course veteran star Ralph Bucci (pictured).
Bucci is the one truly class player which Durham has and he was phenomenal at times last year, although time catches up with everyone and he will need the others legs to provide the energy while he provides the vision and know-how on the floor.
Not that Bucci isn't capable of energetic performances as his numbers always show; it's just it might be better for Durham if he is given the luxury of picking and choosing his moments to influence games a little more this time around.
With the wily and watchful eye of Coach Elderkin on the sideline, Durham will be difficult to beat for a lot of teams, especially at Newton Aycliffe. And, that could mean more wins than last season which will perhaps be the primary target for a club so desperate to cement this particular journey as a long-haul one, which, will continue.
All stories & photos from BBL
---
Be the first to write a comment.